3 "Second To None" Gifts To Remembrance My Passed Away Pooch
Hey, if you lost a little friend at least once in the past, I would say "I understand your feeling"... Actually, losing a pet is more painful than most people think....
Before I talk about how I made my pet so memorable in the "second to none' ways, I gonna share something about this experience. Whenever I ask any pet owner about their pet and they'll say how amazing and awesome having a new best friend is. Pets are the perfect company. They're always happy to see their owners. Whether they're gone for five minutes or five hours, their pets will be waiting eagerly at the door to welcome them home. They love playing around and can do tricks and pranks to make everyone laugh. They're great with kids and will always offer love and care, no matter the situation. Pets are always there to cheer anyone up and are quick to offer a warm hug and a bit of comfort when it's needed. Pets are amazing! However, this makes it all the more difficult to say goodbye when the time comes. It's far more painful than what many people think.
The fact that pets are so amazing and wonderful creatures explains why so many people find it too difficult to say goodbye to their pets when they finally pass away. However anyone looks at it, it's still the loss of a best friend and loved one. Losing a pet is, and always will be, a traumatic and painful experience for everyone. Many people underestimate the pain felt after losing a dog, cat, parrot, or any other pet for that matter. It's for this reason that researchers decided to investigate the extent of sorrow owners feel in the aftermath of losing their beloved pets.
To find out the extent to which pet owners were hurt when they lost a pet, researchers decided to set up an investigation. The study was carried out in the Department of Psychology at the University of New Mexico. Here, researchers questioned pet owners about their feelings after the loss of their pet. It's no surprise that all the pet owners agreed that the pain has just been too intense and deep to handle.
This isn't the only research that has been done on this difficult topic either. Hawaiian researchers have also initiated some studies into the pain felt after losing a pet and interestingly, they have even found that the pain after the death of a pet is usually much longer lasting than the pain which is felt after the loss of a loved one. It's universally agreed by many people that they simply cannot compare the pain that they experience after the loss of their pet to the one after the loss of a loved one. Both hurt very much, but the fact is that pet owners are deeply connected to their pets. So much so that losing them is like losing their soul mate. It's just too much for the heart to handle.
... It's understandable why so many people say that the pain and hurt is just too much for them. As the owner of a dog myself, I cannot help but think about the dreaded day when my little pooch passed. Just thinking about it is enough to turn my stomach over many times. I know that is inevitable but until then, it's important to have fun with our pets while we still can. Now, I have 3 awesome ideas to make your pet so memorable in the "second-to-none" ways. Ready to note?
This 3-D custom pet pillow is cut into the shape of your dog or cat, and it has your pet's image printed on both sides! There are sizes to choose from and endless options of where to display the snuggly, adorable end result! You can search "DGGW Personalized Pet Pillow" on Amazon or Google for more info, I don't recommend any exact company here but does it sound perfect to sleep with your friend every night?
2. Memories Eco-Friendly Pet Loss Memorials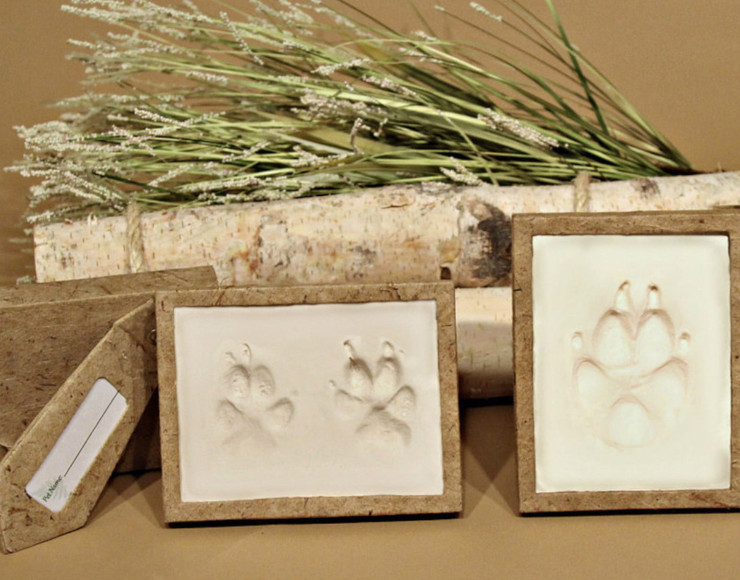 The Peaceful Memories team is no stranger to beautiful grief support gifts. The company has a 25-year track record creating outstanding memorials for humans who have passed. Now, they offer their talents to pet parents like us.
Approach pet loss grief and healing in a healthy way. As a bonus, Peaceful Memories' eco-friendly tributes give survivors a chance to simultaneously honor their furry family member and the earth.
You can get more info by cliking here: https://gifts.tripawds.com/2019/05/30/eco-friendly-pet-loss-memorials/#
3. Turn Your Pet Into Superhero/Renaissance Art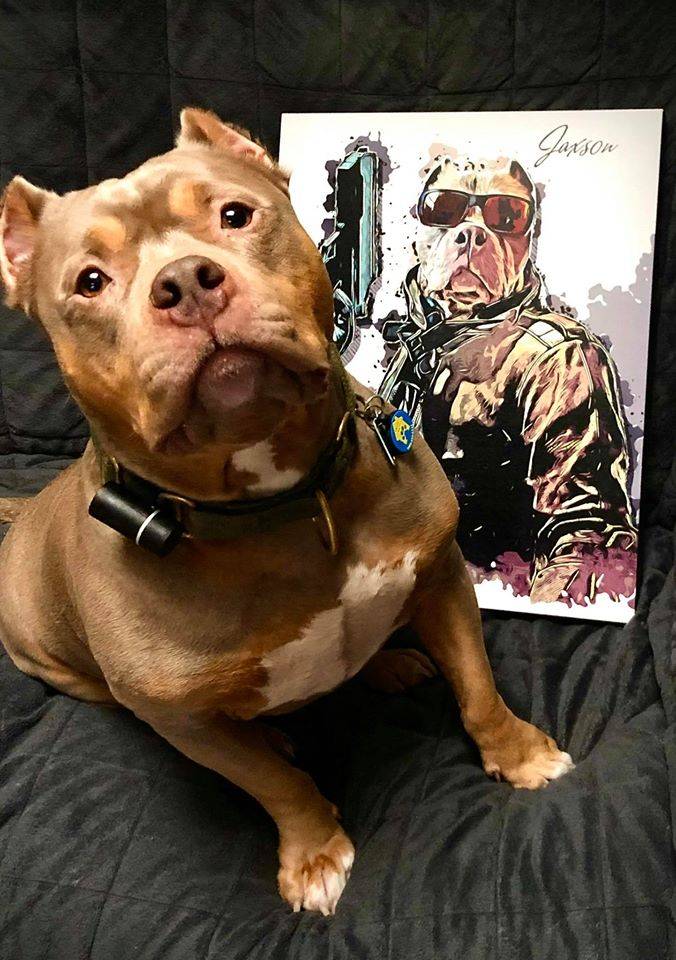 Who doesn't want to pretend that their pet is a superhero?
You have plenty of options to make your pet looks like superhero! Unfortunately, 95% of the options out there aren't particularly convincing or stunning enough. Deeply understand this point, we spend hours & hours to come up with an unique method- something that can credibly turn any pet into a masterpiece!
Great idea if you want surprise your pet with his photo in: 
Dragon ball, Anime character
Sounds cool? If you want to make 1 for your pet, fill out this form to let us know (Normally we will charge $30 for this):
 Losing any animal is a stressful process that deeply impacts a family's experience of releasing a pet from a body that no longer serves them. These gifts I recommend above can ease some of the inevitable heartache that follows. Thanks for reading! 
 Daniel Agora